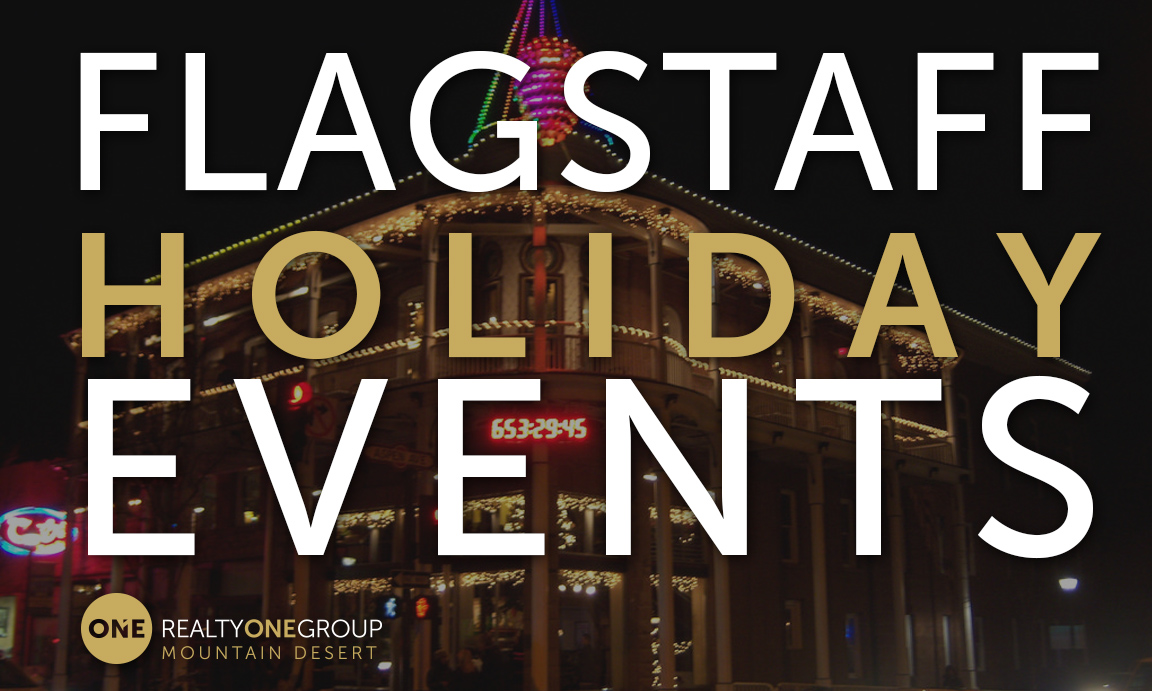 30 Nov
Top Flagstaff Holiday Events & Festivities
Unlike down in the Valley of the Sun, Southern California or the other nearby desert-dwellers, Flagstaff provides a true holiday season. From beautiful snowfall, colors changing with the season, and pines as far as they eye can see, Flagstaff is truly a winter wonderland. So it's no surprise that Flagstaff is home to some truly awesome holiday events and festivities–from festivals, light shows, and art shows to a portal to Santa's workshop itself! If this mountain town can't get you into the holiday spirit, you're just a scrooge! Read below for some of the top Flagstaff holiday events & festivities. We'll see you out there.
WHAT: NAU Annual Winterfest Event
WHEN: December 1st, 6:00PM
WHERE: NAU's Prochnow Auditorium – 317 W Dupont, Flagstaff, AZ 86001
HOW MUCH: Free!
MORE INFO: Enjoy Luminaria lighting, a tree lighting with free cookies and hot cocoa along with a showing of The Grinch with popcorn and soda! Click here to learn more.

WHAT: North Pole Experience
WHEN: November 30th – December 13th
WHERE: Departs from Little America Hotel
HOW MUCH: $33 – $55 Depending on Age/Date
MORE INFO: Give your kids a truly special Christmas experience by touring Santa's workshop itself! Departing from Little America Hotel on the East side of Flagstaff, take a trolley ride into the forest and be transported to Santa's Workshop–an interactive experience for the whole family. Click here to buy tickets and learn more.

WHAT: Snowflake Festival
WHEN: December 9th, 1:00PM – 4:00PM
WHERE: Flagstaff Visitor Center – 1 E. Route 66, Flagstaff, AZ 86001
HOW MUCH: Free!
MORE INFO: Get photos with Santa, get your skate on for opening day of the skating rink and enjoy some family holiday activities like ornament and cookie decorating. Click here to learn more.

WHAT: Luminaria Stroll
WHEN: December 12th – 5:00PM – 8:00PM
WHERE: Downtown Flagstaff
HOW MUCH: Free
MORE INFO: Get into the holiday spirit by strolling the streets of downtown Flagstaff illuminated by luminarias! Do some caroling or just stop by one of Flagstaff's great local downtown shops, restaurants or bars.

The COLLINS TEAM hope you have a merry Christmas and a happy holiday season!
Images used under creative commons license – commercial use (11/30/2017) Deborah Lee Soltesz (Flickr)