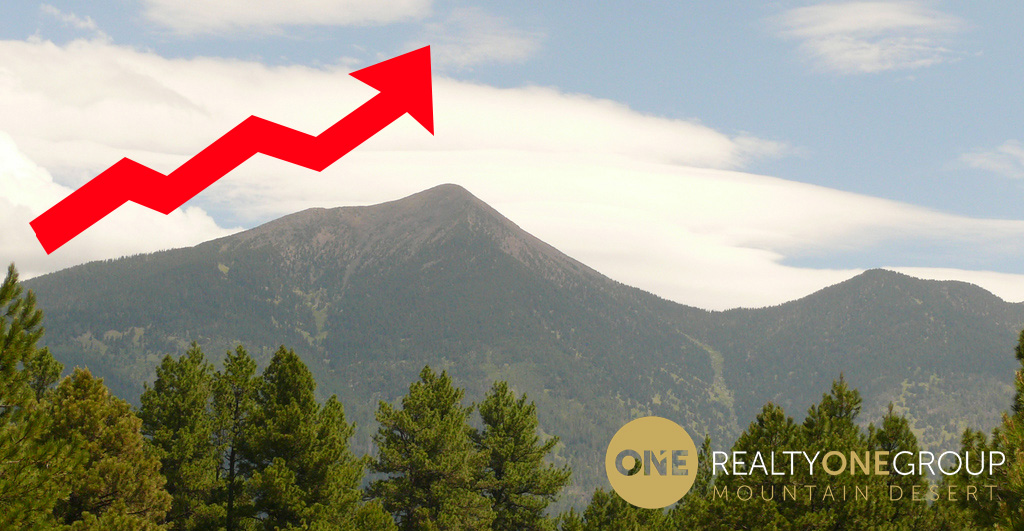 03 Nov
Flagstaff Housing Prices at Record Highs
The Arizona Daily Sun released a very intriguing article this morning that is very relevant to those who have already, or are currently looking to invest in Flagstaff real estate. Everyone who has kept an eye on the Flagstaff housing market knows that it's a pretty safe bet that prices will continue climbing, but from the looks of it, the height of those Flagstaff Housing Prices may soon rival Mt. Humphrey's Peak.
Flagstaff Housing Prices: The Numbers
The article released today (November 3, 2017) highlighted the fact that Flagstaff area set a record high for median sale prices in the third quarter of 2017 at a soaring $382,000. How does that compare to the past? That median price is 8% higher than the same period in 2016. That's a significant jump! Not only that, but many neighborhoods around Flagstaff surpassed the levels of home prices in 2006-07–the previous high point for home prices in Flagstaff. Plus, the number of homes that sold in Flagstaff (388) is up 5% as compared to the same quarter in 2016.
While it is believed that prices may level out or dip slightly in the winter months because the first quarter usually has the poorest home sales, August and September were two record setting months in a row, both of which were up between 6-8%. So for those in Flagstaff with a smaller budget, you may want to act fast during the winter months to try and get a good deal before the prices tick back up yet again! With home prices only rising and rents sure to follow, you're only hurting yourself by not investing in real estate if you are in a position to do so!
Want to learn more about Flagstaff housing prices and the real estate market in general? Contact The COLLINS TEAM today, your local experts in Flagstaff real estate.