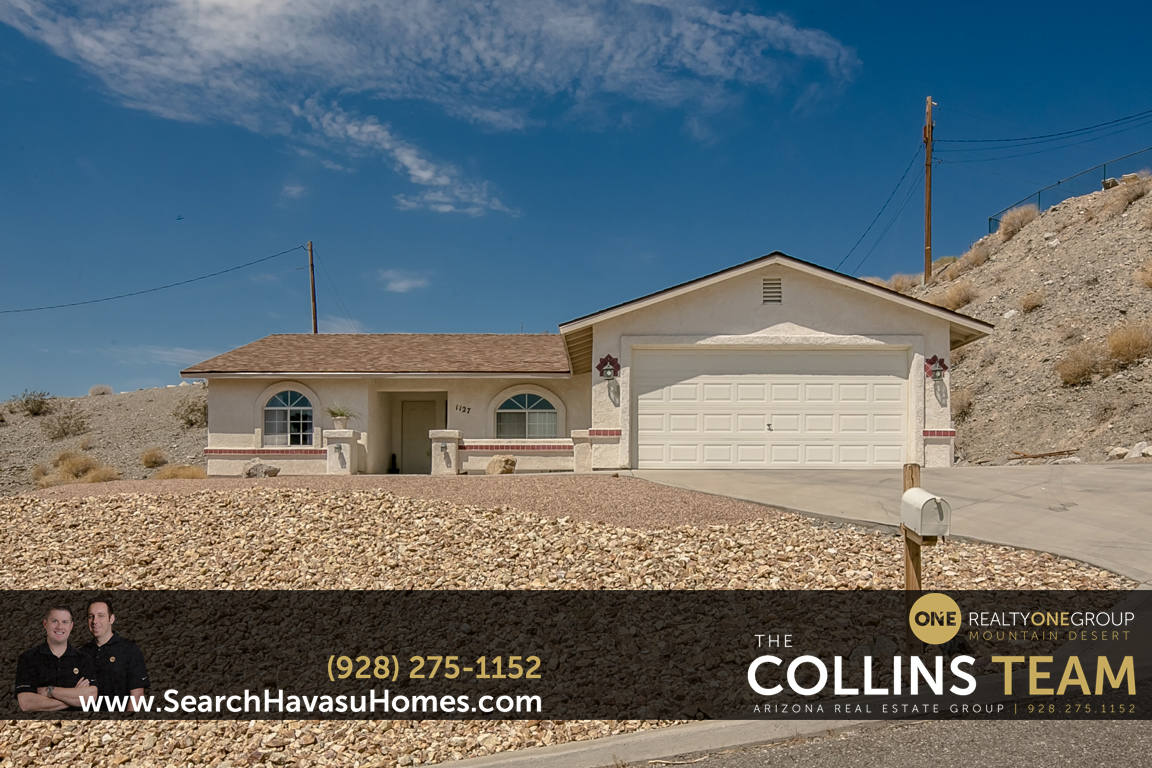 06 Sep
Hillside Lake Havasu Real Estate: 1127 Kibbey Dr, Lake Havasu City, AZ
Hillside Lake Havasu Real Estate
1127 Kibbey Dr, Lake Havasu City, AZ

Want to feel like you're on top of the world… without breaking the bank?! You've found your perfect fir with this well-maintained, three bed two bath split floorplan Lake Havasu City home complete with a NEW roof, back covered patio, front courtyard AND private gated/walled backyard. This home on a hillside brings the sky inside with beautiful kitchen skylights and vaulted ceilings. Home also features a walk in closet. Don't forget about your boat deep 2 car garage and RV parking with hook-ups on the side of the home! Contact THE COLLINS REAL ESTATE TEAM to see this Hillside Lake Havasu Real Estate.
Call us today to schedule your tour 928-275-1152!
1,288 sq ft
3 Bedrooms
2 Bathrooms
.56 acres
Boat Deep Garage
Boat Deep Garage
RV Parking & Hookups

Check out our latest 2017 Lake Havasu City Relocation Guide!